This picture was taken in 1946, when Thok lived in Paris and worked as "femme de menage", at the home of Madame Chameton de Croix, Rue de Cerisolle numero 6. 1946 was his first chance to get out of Denmark after the German Occupation 1940-45. In 1943 he was arrested by the German Gestapo and put into prison in the Town of Silkeborg, for having made Caricatures of Hitler and Mussolini. He wanted to go to the Magicians Convention in Paris, and live there for a while learning to speak French. While he was there he was working in the streets in front of Cafe de Flore, cutting out his animals, a photographer from the magazine 'Image du Monde' took this picture in his room in the attic at Rue de Cerisolle.
In the summer of 1997 we lived on Bornholm and Helge Rasmusen of Video Bornholm suggested that we do a Video with my Origami and the cut and folded animals. Below is some pictures from the Video: "Origami & Kirigami from the Archives of Thoki Yenn".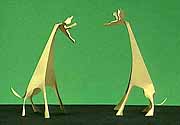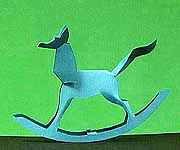 updated 7. July 1999


FastCounter by LinkExchange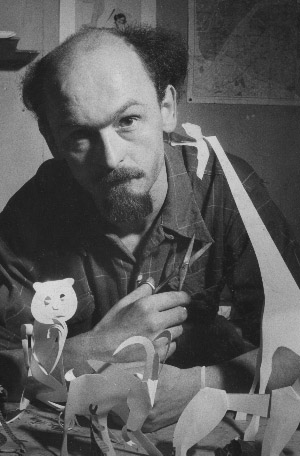 Click on the scissors and write to Thoki Yenn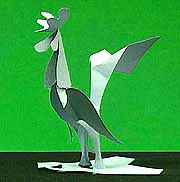 Thok is working on a booklet with patterns for these animals, but any creative person can pick up the method and do her own cut and folded animals, just get hold of the Video and start doing your own creations, you will feel so much better doing your own things than just copying the old geezer. When you buy it go directly to Video Bornholm, but have a look at the prices and pictures and read what John Smith of London writes about the video.